MitraClip For Functional Mitral Regurgitation
Mitral valve regurgitation is a disease in which one of the heart valves, called the mitral valve, doesn't close properly, causing backflow or leakage of blood. There are two types of mitral valve regurgitation, functional mitral regurgitation, and degenerative mitral regurgitation.
In the United States, the prevalence of functional mitral regurgitation is around 1.6 to 2.8 million. Additionally, it is one of the major complications associated with myocardial infarction or heart attack.
The main difference between functional mitral regurgitation and degenerative mitral regurgitation is that in functional regurgitation, the mitral valve is structurally normal, but the issue arises outside the valves, on the left ventricles as it enlarges. This damages the leaflets of the mitral valve, causing leakage and backflow of blood.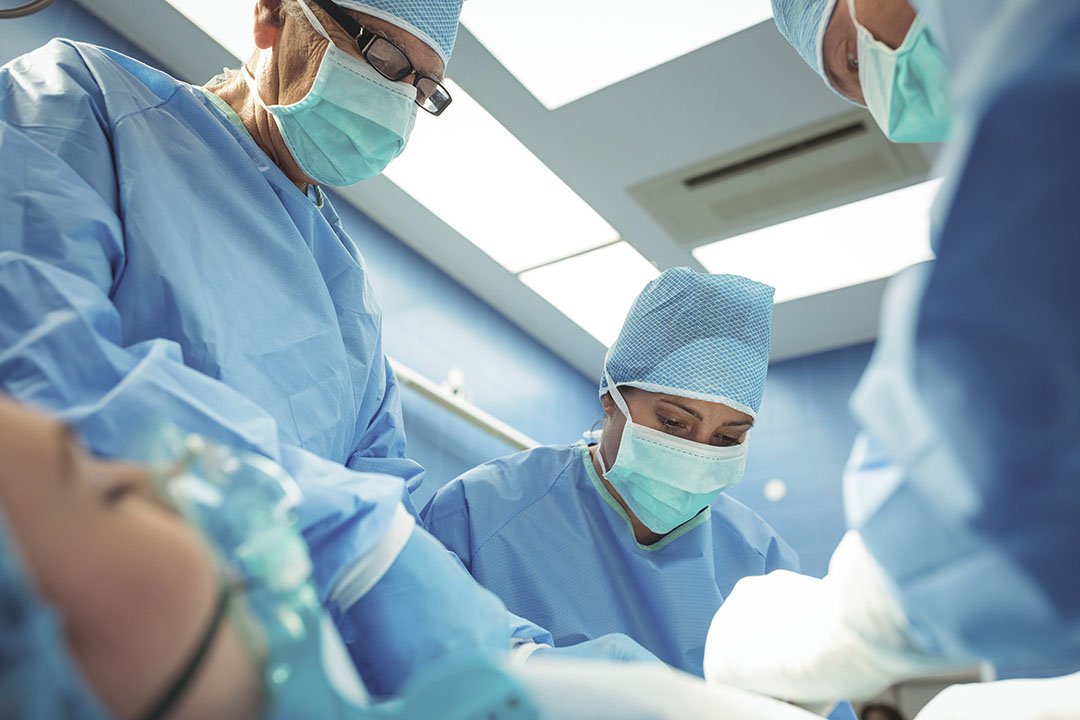 On the other hand, in degenerative mitral regurgitation, the mitral valve itself becomes dysfunctional and doesn't function properly, which causes the backflow of blood.
Our valves or the leaflets (flaps) of the valves are responsible for keeping blood flow in the right direction, and issues in any of the valves can cause backflow of blood.
What Is Functional Mitral Regurgitation?
Functional mitral regurgitation is also known as secondary mitral regurgitation. It is a mitral valve disease in which the left atrium or the left ventricles of the heart dilates or enlarges. This indirectly leads to the dilation of the mitral valve annulus (a saddle-shaped structure that supports the leaflets or flaps of the mitral valve).
As a result of the dilation of the mitral valve annulus, the annulus fails to connect with the leaflets of the mitral valve properly. This prevents the leaflets from closing tightly during blood flow, leading to leakage and backflow of blood
Treatment Of Functional Mitral Regurgitation
To treat mitral valve regurgitation or functional regurgitation, there are two options:
Surgical treatment, like mitral valve replacement or repair, or
Non-surgical treatment options, like minimally-invasive MitraClip therapy, medications, or continuous monitoring of disease in mild conditions.
In functional mitral regurgitation, surgical options remain at high risk and are rarely performed. MitraClip, a leading implantation device that clips the leaflets, allowing the valve to close tightly and preventing leakage of blood, is considered a safe treatment option for functional mitral regurgitation.
For severe symptomatic functional mitral regurgitation, cardiac surgery may be performed. Your cardiologist can best determine which treatment options suit you according to your condition.
MitraClip Implantation For Functional Mitral Regurgitation
MitraClip therapy has been shown to reduce the rates of hospitalizations and death in patients with functional mitral regurgitation who continued to have symptoms despite receiving maximally-tolerated medication therapies.
MitraClip therapy is indicated for high-risk heart patients with functional regurgitation who remain asymptomatic despite medication therapy.
It is also given to patients for whom surgery is a risky option. MitraClip is the only safe and effective treatment for patients with mitral valve disease who are not a good candidate for traditional surgery.
What Is MitraClip Implantation, And How Is It Performed?
MitraClip is a minimally-invasive procedure that is inserted through the femoral vein of the legs and guided into the heart's left ventricle. The device clips the leaflets of the mitral valve, preventing the backflow of blood.
The MitraClip implantation is not recommended in patients with:
Endocarditis or inflammation of the mitral valve.
Rheumatic mitral valve disease.
Evidence or risks of a blood clot in the heart or veins leading to the heart.
The patients who cannot tolerate or use anticoagulants (blood thinners) during or after mitral valve implantation.
Benefits Of MitraClip Procedure
The procedure is associated with immediate improvement in mitral regurgitation and its symptoms.
It is a minimally-invasive procedure and eliminates the need to surgically open the chest.
It is a safe procedure and has fewer risks and side effects.
MitraClip is an effective alternative to surgery in high-risk patients.
The chances of death with MitraClip implantation is rare.
Cost Of MitraClip In India
The cost of MitraClip implantation in India depends on the type of clinic, the experience of your cardiologist, and your overall health condition. On average, the cost of MitraClip therapy for functional mitral regurgitation varies from Rs. 32 to 35 lakhs
How The Valve Clinic Can Help You With Functional Mitral Regurgitation
The Valve Clinic is equipped with a team of expert cardiologists and medically-trained professionals who offer an in-depth patient evaluation, scanning and provide a specialized treatment plan according to the patient's needs and health condition.
With the latest technologies and specialized treatment procedures chosen according to individual health needs, our expert cardiovascular specialists are here to help you treat functional mitral regurgitation.
Book an appointment today for an in-depth consultation, comprehensive evaluation, and specialized treatment plan of your health with our cardiologists and expert surgeons.